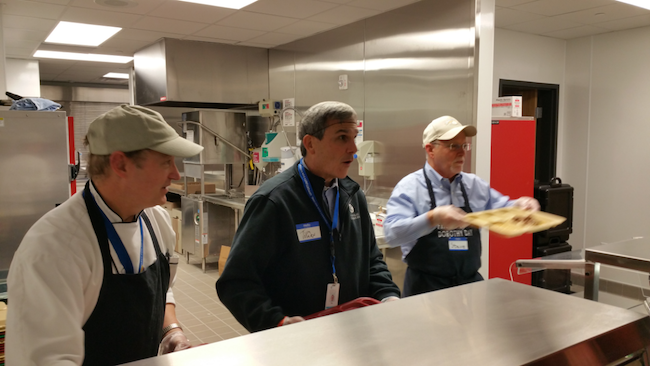 We're taking on the 365 day challenge on a 3 month test period basis. Can we find the necessary volunteers to staff this program daily? We hope to with your help! Click here to find out more about the volunteer role.
Here's how you can help:
If you're new to volunteering at Dorothy Day, please try a shift at the new Higher Ground facility to see if it feels good for you. Here's the link to sign-up portal. If it is a good fit, we'd love to have your help on a regular basis. Consider committing to a schedule that works for your, e.g. one night per month. And, please sign up for the nights that work for you well in advance, so that we can plan ahead.
It's easiest to plan around volunteers who can commit on a regular basis, and who can commit well in advance of their volunteer shifts. We have over 1,000 volunteer shifts to fill for the year, so we'd love to find volunteers willing to take more than just one shift.
Please encourage your friends to sign-up – especially those of you who have already volunteered at Overflow. We'd like to have at least one experienced volunteer to pair with a couple of newbies.
Thank you so much. The success of this program is in the hands of all the volunteers. We can do this.
Again, here's the link for the volunteer sign-up portal.
Save
Save
Save
Save
Save
Save
Save