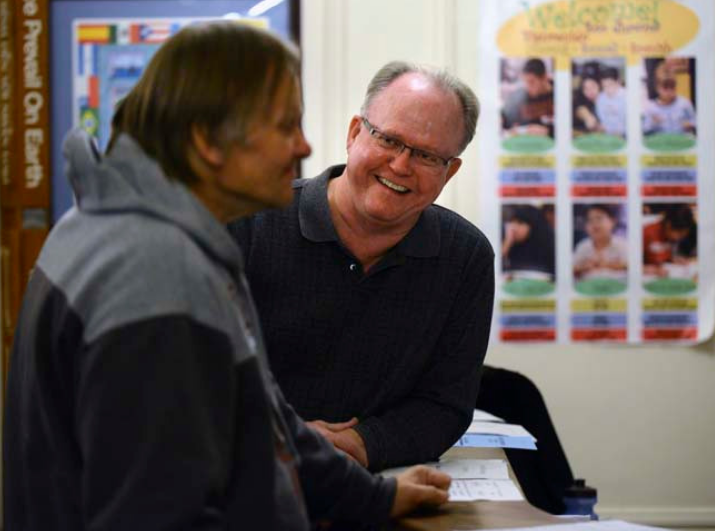 Who Can Volunteer? 
Twin Cities adults (18 years of age and older) – women and men – who would like to help Guests in transition from homelessness. Our mission is to help folks get their lives back on track and return to independent living and employment where possible.
What do Volunteers do?
Set up and serve a meal, share a meal, be friends with those we serve, and clean-up. How you interact with Guests, to a certain extent, is up to you. We ask that you be positive, kind and helpful when you can.
What does the schedule look like for an evening?
7:00 – 7:30     Prepare dining room and get food ready for service. Note: The food is all cooked and prepared. You'll be moving it to the serving area.
7:30 – 8:30     Serve Guests dinner. (We ask that dinner be available for Guests for this hour time period whenever possible.)
7:45 – 8:30     Join Guests in dining room. Eat and converse.
8:30 – 9:30    Clean-up dishes, kitchen and dining room.
9:30 p.m.      Depart. You can leave early if you finish early.
Please note that you can come earlier or leave later if you want more time to visit with Guests.
What all is involved?
Click on these checklists that have been prepared to aid you in completing tasks for set-up and clean-up — they'll give you a good idea of what needs to be done. Please save the file to your desktop, and then open. Copies of these are also available at the Higher Ground kitchen.
When?
Friends of Dorothy Day began the mission on the Second Floor on its opening day – January 12, 2017.  We're trying to staff 4 volunteers for 3 hours every night (7 p.m. – 10 p.m.) of the year – 365 nights. For new volunteers, we definitely recommend trying a shift to see how well you like it. If you do, we'd love to have you commit to a regular schedule, perhaps once per month, twice a month, once a quarter, twice a year, etc. IMPORTANT: Please sign up for shifts as soon as you know to help with our planning. Please sign up at the volunteer schedule portal.
Where? 
Higher Ground St. Paul is located at 183 Old 6th Street West, in St. Paul – not too far from the Excel Center. Please park in the lot to the East of the front of the building and proceed to the 2nd floor upon arrival. See photos below of the Higher Ground entrance, kitchen and dining room.

How?
Serving the meal and clean-up requires no specific expertise, just a willingness to pitch in and help. A positive attitude and smile go a long ways with our Guests.
What do I need to bring? 
Really, just a good attitude. As you'll be serving food, if you'd like to bring your own baseball cap, that's great. Hats are available on location as well.
How should I dress?
Casual dress is the standard. Jeans? Fine. Khakis? Great. But, if you're in a rush and can't make it home to change from work, business attire works too.
Volunteer Suggestions
We'd prefer to have at least one female volunteer as part of the 4 person volunteer staff in hopes of making female Guests feel more comfortable – but, it's not a requirement. Higher Ground's second floor Guests are predominantly male.
Consider forming a group of four friends and establish a regular schedule, e.g., "First Tuesday of each month." If you don't have a group of four, just sign up in an open slot. All our welcome.
If your group has many members, consider signing up for a complete week, e.g., St. Michael Church families sign up for the second week in May – Sunday thru Saturday.
Weekends can be more difficult times for our group to fill up shifts. If you're able to volunteer over the weekend, we're very thankful. Some volunteers may view a Higher Ground shift as a "Date Night" opportunity with another couple.
For seasoned Dorothy Day volunteer coordinators, consider inviting three new volunteers for an evening and train them in one night. Then, ask for each of the three to invite three new volunteers and pay forward the training. We'd like to expand our volunteer base.
Higher Ground St. Paul Photos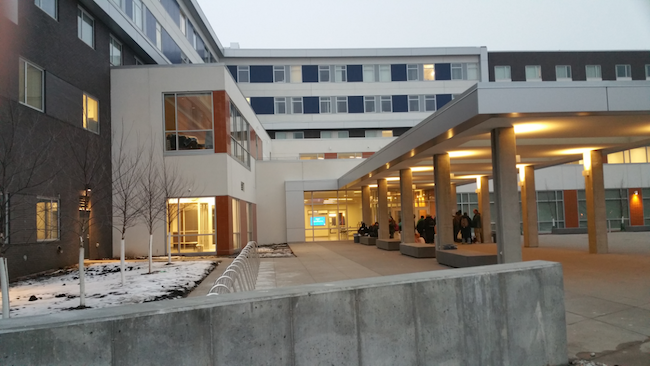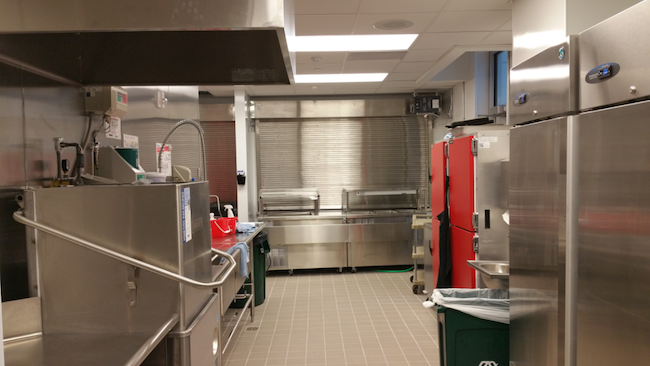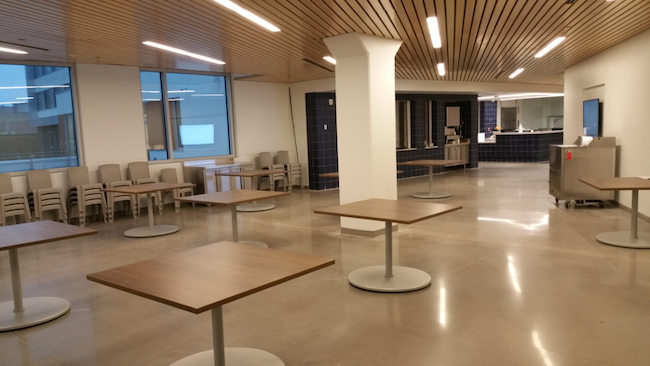 Click here to sign-up to volunteer.
Save
Save
Save
Save
Save
Save
Save
Save
Save
Save
Save
Save
Save
Save
Save
Save
Save
Save
Save
Save
Save
Save
Save
Save
Save
Save
Save
Save
Save
Save
Save
Save
Save
Save
Save