Friends of Dorothy Day is up and operational and serving the needs of Guests on 2nd floor – Pay for Stay – at Higher Ground St Paul.  We've tweaked a few things and now run from 7:00 to about 9:30 p.m. serving dinner from 7:30 to 8:30 p.m. Marty is already in residence and we are expecting Jerry, Dale and Tamir to join our guest list very soon.
We're blessed to have brand new kitchen equipment. Perhaps, the star is the dishwasher which can complete a cycle in about 90 seconds — see photo.
We're still working to re-establish our clothes closet and set up a new library with puzzles and games. But, we're getting there. And, the food is fantastic. If you can join us, and we sincerely hope you do, come hungry. Chef Mike always has something delicious.
— Steve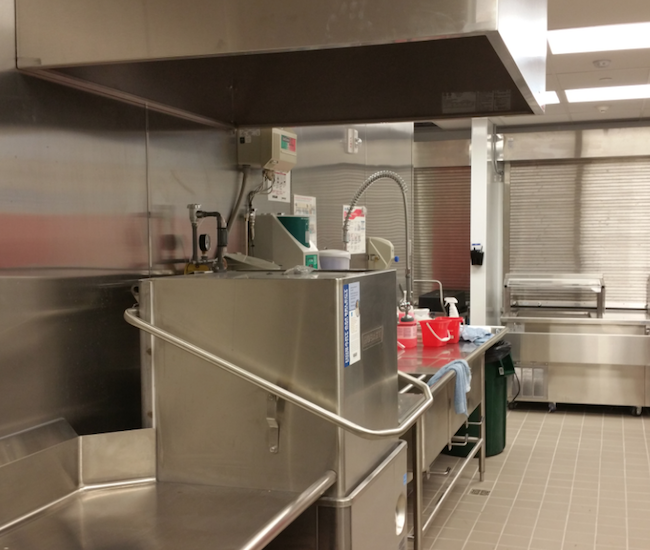 Save
Save